google-site-verification: google77686e101b0ee3ef.html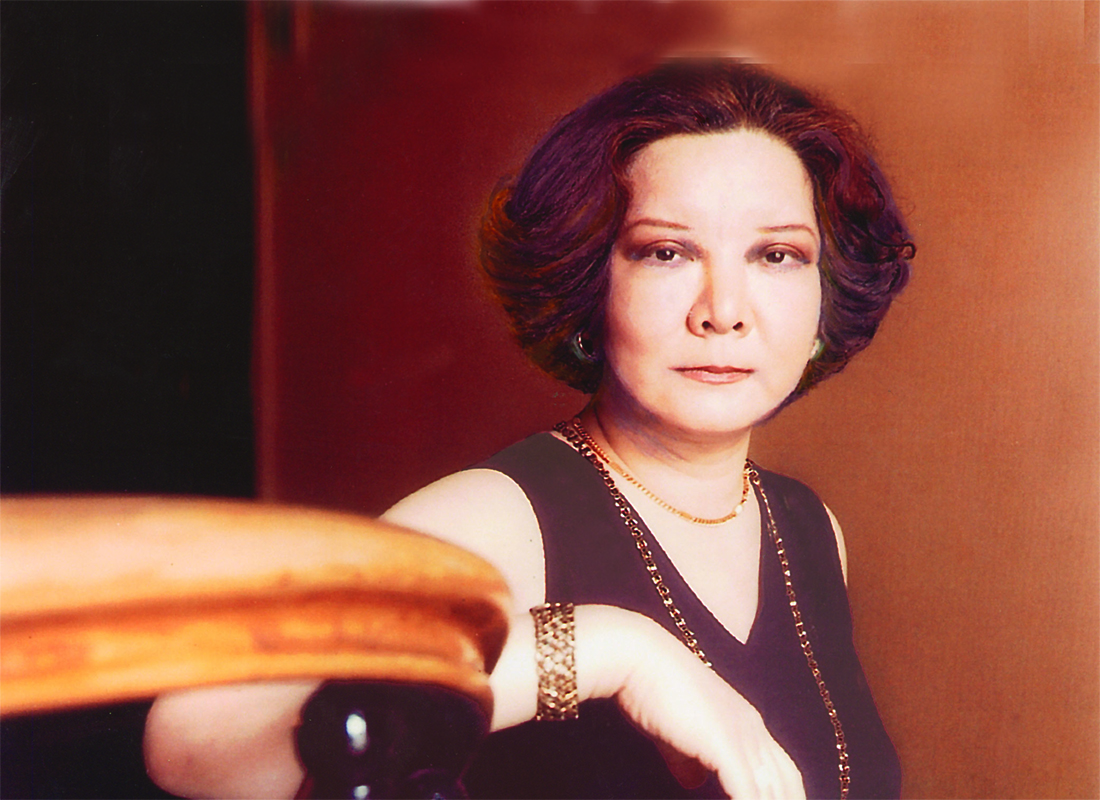 Kei Koito made her professional debut in a series of recitals at Victoria Hall in Geneva and Auditorium Maurice Ravel in Lyon.

As a highly acclaimed concert organist, Kei Koito is regularly invited to perform as a soloist at the most distinguished festivals and concert venues throughout Europe, Asia, and North and South America.
Her vast performance experience includes playing with the Baroque Orchestra Musica Antiqua Köln (dir. Reinhard Goebel) for J.S. Bach's Cantatas, Organ Sinfonias and Händel's Organ Concertos, and the Vocal Ensemble Gilles Binchois (dir. Dominique Vellard) for the Italian Renaissance / Baroque and the French classical / pre-classical repertoires. She has also performed Concertos by Haydn and Rheinberger with Orchestre de Chambre de Lausanne, and the Concerto for Organ by Francis Poulenc with Orchestre de la Suisse Romande.
Poetry and colour… the sum of her explorations results in a very seductive interpretation.
Performances at Major Festivals

Grand Auditorium de Radio France/Paris; Festival Estival de Paris (St-Germain); Festival d'Automne à Paris (St-Eustache); Festival d'Art Sacré de la Ville de Paris (St-Séverin, St-Thomas d'Aquin); Auditorium Maurice Ravel de Lyon; Festival Musica de Strasbourg; Festival d'Avignon; Malaucène; St-Guilhem-le-Désert; Festival Ribéracois; La Roque d'Anthéron; Saint-Michel-en-Thiérache; Chartres; Bourges; Les Académies musicales de Saintes; Festival de Sablé; Académie Bach d'Arques-la-Bataille; Renaissance de l'orgue à Bordeaux; Louvie-Juzon; Angoulême; Châlon-sur-Saône Bourg-en-Bresse; Le Havre; Lille; Wasquehal; Rouen; Mont-Saint-Aignan; Aubenas; Besançon; Monaco; Orléans; Reims; Fère-en-Tardenois; Toulon; Marseille; Carpentras; Bolène; Montpellier; Auxerre; Colmar; Meaux; Beauvais; St-Antoine-l'Abbaye; Béziers; Mougins; St-Martin-de-Boscherville; Studio für Neue Musik Berlin; WDR Köln; Bremen, Lübeck; Göttingen; Stuttgart; Kempen; Bonn; Altenburg; Aachen; Aurich; Leer; Duisburg; Tangermünde; Wiener Musiksommer/Klangbogen; Grosser Sendesaal/ORF/Wien; Dom, Wien; Hochkirche, Wien; Innsbruck; St Florian; St Wolfgang; Zwettl; Gmunden; Millstatt Am See; Igls; Ossiach/Carinthischer Sommer; Festival Haarlem; Amsterdam; Maastricht; Groningen; Festival Oude Muziek/Utrecht, Zwolle; Festival Ars Musica, Bruxelles; Festival de claviers de Bruxelles; Conservatoire Royal de Bruxelles; Festival de Wallonie, Festival de Liège; Luxembourg; Danish Radio/Copenhagen; Soro Festival; Roskilde; Kristiansand; Oslo; Internationale Musikfestwochen Luzern (KKL Konzertsaal and Hofkirche); Jesuitenkirche Luzern; Basel; Bern; Schaffhausen; Solothurn; Ernen; Tage für Neue Musik Zürich; Grossmünster and Fraumünster/Zürich; Festival Bach de Lausanne; Festival d'Art Sacré/Fribourg; Festival Extasis/Genève; Victoria Hall/Genève; Festival du Jura; Biel Neuchâtel; Payerne; La Chaux-de-Fonds; Sion/Valère; Magadino; Carasso; Festival Antegnati, Bellinzona; Tchaikovski Conservatory/Moscow; Kaliningrad; Chelyabinsk; Dniepropetrovsk; Warsaw Philharmony; Cracow Philharmony; Kamien Pomorski; Castle of Szczecin; Belgrad; Sofia Philharmony; Summer Festival/ Prague; Castle of Cheb; Olomouc; London Bach Festival; Festival St Albans; Dublin Festival; Festival Antidogma/Torino; Busto Arsizio, Musica e poesia/Milano; Vespri of San Maurizio, Milano; Trento; Siracusa; Ravenna; Festival Musica negli Horti Toscana; Tarento; Como; Concerts of Calouste Gulbenkian Foundation/Lisbon; Festival Estoril; Festival Algarve; Auditorio Nacional de Musica/Madrid; Real Academia de Bellas Artes/Madrid; Oviedo; Malaga, Zaragoza; Palma de Mallorca, de Menorca; Ibiza; Palau de la Musica / Orfeo Catala, Barcelona; Léon; Salamanca; Las Palmas; Tel Aviv, Jaffa; Jerusalem; NHK-Radio Japan; Suntory Hall, Tokyo; Ishibashi memorial hall/Tokyo; Cathedral/Tokyo; Tokyo Metropolitan Theater; Mito Art Tower; Rikyô Daigaku; Musashino Civic Cultural Center; Kyoto; Yokohama; Kobe; Gifu; Izumi hall Osaka Bach Orgelzyklys; CBC Canada; Vancouver; Edmonton; Calgary; Regina; Winipeg; Ottawa; Buenos Aires; Bogota; Montevideo; New York Organ Festival; New York Bach Festival; Gartner Auditorium at the Cleveland Museum of Art; Salt Lake City Mormon Tabernacle Concert Series; Kansas City; Atlanta; Los Angeles; Birmingham; Austin; Hartford; Omaha; Memphis; Naples/Florida; Worcester/Boston; Michigan… and numerous concert series in various concert halls and churches/cathedrals the world over.
Kei Koito revolutionized our approach to the Art of the Fugue with a famous version recorded for Tempérament Radio France.