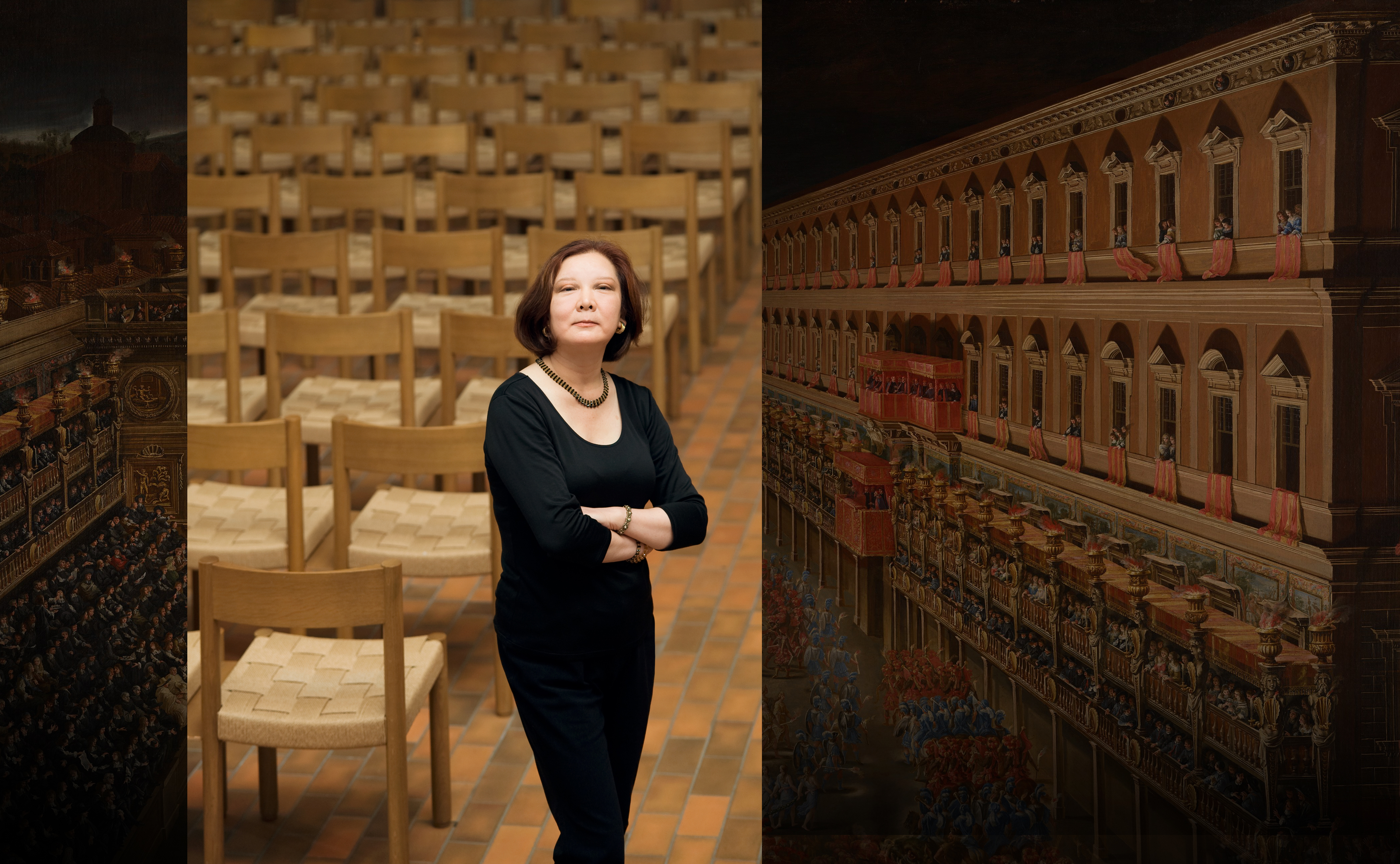 Kei Koito has risen to the highest ranks of the world's concert organists and is widely acclaimed as one of the most exciting performers of our time for Baroque organ music.
Born into a family of artists, Kei Koito started studying music at the age of six, taking lessons in piano, cello, voice and harpsichord. At the age of sixteen, she decided to study the organ, her favorite instrument, with Mitchio Akimoto in Tokyo and subsequently continued her studies with Pierre Segond in Geneva and Xavier Darasse in Toulouse.
Thereafter, she studied Early music in Fribourg with organist, harpsichordist and musicologist Luigi Ferdinando Tagliavini, as well as Baroque music with Baroque violinist and conductor Reinhard Goebel in Cologne. At the same time, she studied philosophy and musical aesthetics at the University of Fine Arts & Music in Tokyo and attended courses in Geneva, in composition, orchestration and musical analysis from the 16th century to the present day with composer Éric Gaudibert.
Since 1985, Kei Koito has specialized in Baroque music, notably that of J.S. Bach and his most important predecessors. Her interpretive approach is the result of her tireless research into historical performance practice, her extensive investigation of period instruments, and her personal intuition and inspiration.
As part of her career as a concert organist, Kei Koito has performed as a recitalist all over Europe, the United States, South America, Russia and Japan. She has also collaborated, among others, with the Baroque orchestra Musica Antiqua Köln (dir. Reinhard Goebel) for Bach's organ sinfonias (cantatas) and Handel's organ concertos, and with Ensemble Gilles Binchois (dir. Dominique Vellard) in both the French pre-classical and classical, and the Italian Renaissance repertoires. In addition, she has performed a Haydn's organ concerto with the Lausanne Chamber Orchestra and Poulenc's Organ Concerto with the Orchestre de la Suisse Romande. Major Concerts & Festivals
Kei Koito has recorded several Early organ music CDs, playing on outstanding historical instruments. She has received numerous prestigious prizes and international awards, including several "Diapason d'Or", "Choc" du Monde de la Musique/Classica, "Événement exceptionnel" of Télérama, "Clé" of ResMusica, "10/10" from Répertoire, "5/5" from Le Temps, "5/5" from Journal für die Orgel, "5/5" from Early Music Review, "5/5" from Choir & Organ, as well as "Editor's Choice" (Gramophone, Musik & Theater, Toccata-Alte Musik Aktuell, Record Geijutsu, Orgues Nouvelles). Her recordings have also received a warm and enthusiastic welcome from the general public.
A highly sought-after pedagogue, Kei Koito has been Professor of organ at the Lausanne University of Music since 1992. From the very start, her classes have brought together students from all over the world. Since 2012, she has devoted herself entirely to comparative research on the repertoire of Bach, his predecessors, precursors and contemporaries.
She gives lectures and masterclasses as a visiting professor (at the Royal Academy of Music in London, at the Baroque Academy of Gmunden / Salzburg, at the Conservatories of Rouen, Quebec and Buenos Aires, at the University of Belgrade as well as at various American universities); She is also frequently invited to be part of the jury of international organ competitions (in Maastricht, Aachen, Liège, Wasquehal, St-Omer, Geneva, Alkmaar, as well as for the Grand Prix Bach de Lausanne and at the 50th St Albans Organ Competition).
Since the creation of the "Lausanne Bach Festival" in 1997, Kei Koito, Founder, has been Artistic Director of both the festival and the "Grand Prix Bach de Lausanne" (International Organ Competition). Between 2012 and 2016, she also participated in productions of Baroque operas by Monteverdi, Lully and Purcell, as well as of secular cantatas by J. S. Bach, Handel's oratorios and other Baroque composers in the framework of the Lausanne Bach Festival at the Opera of the same city.
Her recent recordings released on the Deutsche Harmonia Mundi / Sony Music label, "Organ Music before Bach", works by Pachelbel, Froberger, Muffat, Kerll & Fischer (2015), "Baroque Organ Concertos", works by Haendel, Vivaldi, Telemann, Albinoni & Torelli (2016), and her new album, "Splendor", Golden Age of North Organ Music, works by the Praetorius family of Hamburg, Scheidemann, Weckmann, Tunder, Buxtehude & Böhm (2017) have all received wonderful echoes from many international reviews. New Albums.
ENG
|
FR
|
JA
|
DE
|
IT
|
ES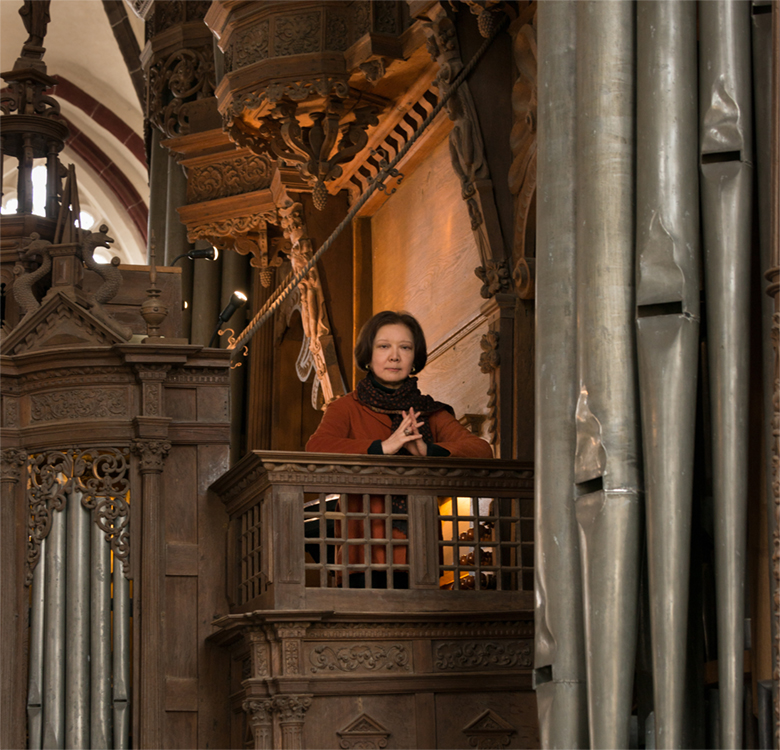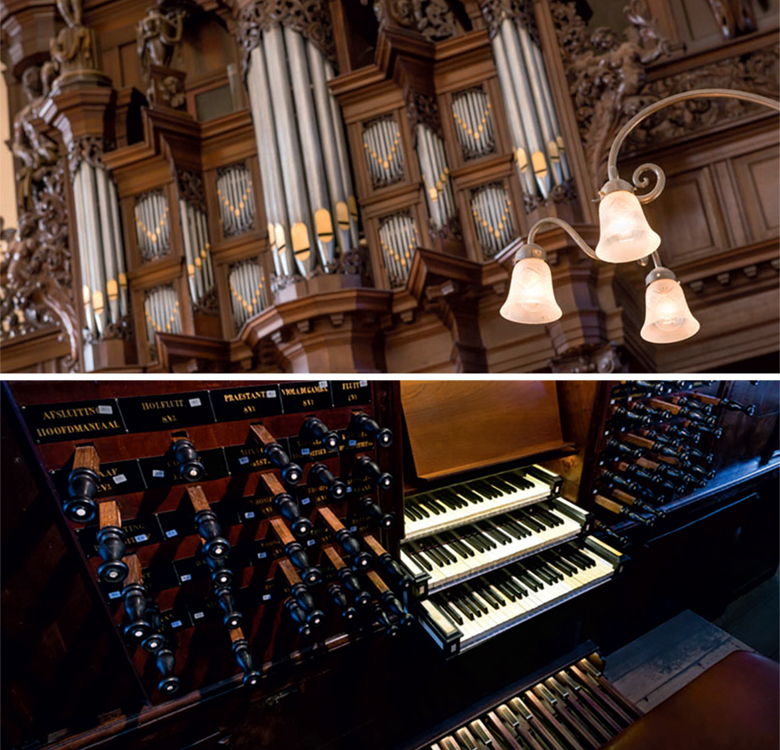 Education

Kei Koito was born in Kyoto, the ancient capital of Japan, into a family of artists. Her childhood was steeped in the arts and culture. She was attracted to the world of music at an early age, especially that of J.S. Bach. She began her musical training at the age of six, first with piano, followed by cello and voice. At the age of twelve, she discovered the organ, which soon became her favorite instrument.As a student at Hiranuma College of Yokohama, Kei Koito played the cello for two years in the school orchestra. Also as a proficient pianist, she performed Beethoven's Third Piano Concerto with City Orchestra of Yokohama. After graduation from this High School, she decided to dedicate herself to organ studies. She was sixteen at the time.
Kei Koito graduated from National University of Fine Arts and Music of Tokyo / Tokyo Geijutsu Daigaku, where she achieved high distinctions in organ, harpsichord, music theory, chamber music, philosophy and musical esthetics. She also has a master's degree from the Conservatory of Geneva / Conservatoire de Genève / Musikhochschule Genf, where she won several prestigious prizes including the First Prize of Organ Virtuosity with distinction, of Improvization and of Basso Continuo, Special Grand Prix of the Year, and Otto Barblan Prize for the best interpretation of J.S. Bach. All was awarded unanimously.
Teaching

A highly sought-after pedagogue, Kei Koito has been teaching organ at the Haute Ecole de Musique / Conservatoire de Lausanne (Lausanne University of Music / Musikhochschule Lausanne) since 1992. From the start, her classes included students from all over the world. Some of her students have won prizes at international organ competitions, become organists at famous churches or cathedrals, and others have become concert organists and recording artists. Several other students have pursued careers as professors at conservatories / academies, or even found other artistic professions such as composer, conductor, etc. The goal of Koito's teaching is to discover or rediscover the originality of each student, which she wishes will prosper later in their individual lives.
Notable former students include (in alphabetical order): Mina Balissat, Pierre-François Baron, Maja Bösch-Schildknecht, Denis Fedorov, Charles Françoise, Ivan Maria Friedman, Igor Goldenberg, Mag. Peter Hödlmoser, Catherina Lemoni-O'Doherty, Prof. Pavao Masic, Slava Murtazin, Ezko Kikoutchi, Masayuki Kôno, Prof. Jadwiga Kowalska, Carl Laliberté, Marta Rogusz, Prof. Roman Szlauzys, Nicolas Viatte, Sébastien Vonlanthen, Edmond Voëffray, Yong-Hee Jang.
JURIES, LECTURES, SEMINARS, MASTERCLASSES
Kei Koito has frequently served as a member of juries at numerous international organ competitions including Grand Prix Bach of Lausanne, Wasquehal, St-Omer, Maastricht, Aachen, Liège, Genève, Alkmaar, St Albans. She has also been invited to give lectures, master-classes and seminars at prestigious institutions such as the Royal Academy of Music in London, Austria Baroque Academy in Gmunden/Salzburg, Conservatory of Rouen, Conservatory of Québec, Conservatory of Buenos Aires, University of Belgrad, and many others.
Artistic Direction

Kei Koito is a founder and artistic director of the Festival Bach de Lausanne (Lausanne Bach Festival / Bachfest Lausanne) created in 1997. The Festival Bach consists of concerts by orchestras, ensembles, choirs, and soloists, as well as conferences, seminars, and master-classes. The musical aesthetics of the festival are always connected to the music of J.S. Bach. The program mainly comprises the repertoires of early music (from the sixteenth to the first half of the eighteenth centuries).
Kei Koito currently serves as a co-producer of Lausanne Opera for the repertory of early eras, which performs works by composers such as Lully and Monteverdi that are then presented as part of the Festival Bach. She also founded the "Grand Prix Bach de Lausanne / International Organ Competition" to discover young talents from all over the world.
The Festival Bach de Lausanne has chosen the – in my view – only possible way to pay respect to music that one admires and loves: to take it as it is (in music that can, of course, only mean: try to stay within the possibilities of the period) and not want to adapt it to our own wishes or ideas. We can know a work of art only by its physical exterior; if we change the exterior we obscure or alter the interior. This honest approach of the Festival is admirably reflected in the choice of artists and programmes.
Compositions

Between 1980 and 1992, Kei Koito composed quite a few works for various instruments and ensembles.
Sensation (on a poem by A. Rimbaud) for voice & piano (1980)
Passacaglia for organ (1981)
Esquisse Alpha for 2 pianos (1982)
Orestes Stasimon for choir (1983)
Permutation (adapted from the studies of P. Klee) for organ and 2 assistants (1984)
Tours du silence for chamber ensemble (voice, woodwinds, brass, percussion & double bass) (1985)
Labyrinthe dynamique for brass ensemble (1985)
Fragment on "Wenn aus der Ferne …" (on a poem by F. Hölderlin) for organ (1986)
Splendid Rotation for 2 amplified harpsichords (1986)
In step, shoulder to shoulder for string quartet (1986)
Passenger (on a poem by J. Nishiwaki) for trumpet & organ (1987)
Cristal Axe for organ & 2 assistants / organists (1988)
Return (Homage to J.S. Bach) for cello & prepared piano (1989)
Poème pulvérisé (on a poem by R. Char) for voice & percussion (1990)
Transmutations (unfinished): 
I, for solo voice 
II, for oboe
 III, for trombone 
IV, for percussion 
V, for ensemble.
In 1992, Kei Koito stopped composing and started concentrating solely on baroque organ performance.
Publications

PREFACES
Preface to The Book of Roger Vuataz, "J.S. Bach or The Apotheosis of Polyphony" in the series "Living Music, Music in Liberty", Slatkine Editions, 2000. Fr
INTERVIEWS
Interview with Kei Koito, Article on The Art of Fugue, liner notes/text of musicological & artistic presentation in the collection "Temperaments" of Radio France for her double CD, 1999. Eng
RESEARCH
Kei Koito currently works on a new research on the relations between the organ works and the other instrumental/vocal works of J.S. Bach.